You're playing with great enthusiasm and passion football? Then would be the CeleBreak something for you, if you are in the big cities like Barcelona, New York, are Berlin or Munich go. With the app you join in the soccer community, experiencing exciting games, testing yourself in a duel with the opponents and also learn cool people know. Sounds exciting? It is. I have looked at times more precisely the CeleBreak app for you and likes you they alternate times before.
What is it with CeleBreak?
CeleBreak is a soccer app, that is downloaded for free. So you can arrange to meet with others in the community to play football. For every game there is an organizer of CeleBreak, who also plays with the group and ensures, that everything is well organized, but mainly, that all then have fun.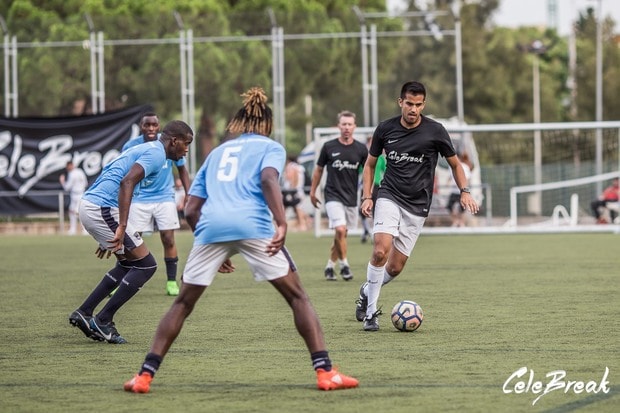 With CeleBreak awaits you perhaps most exciting football community for amateur players, Leisure players and all, who simply enjoy football. One goal here is inter alia. also in, build a cool community and to network with others and meet new people. In return, the cities are very well, which is also influenced largely by football supporters and ghosted also really nice cities. There you can not only on the court to exchange, but according exciting football matches taking time, to hit the town with the CeleBreakern. So who is looking for people, who like to play football in their leisure time, this is the place.
All are welcome
In CeleBreak not only the men kicking a ball. Even girls are very welcome in the football community. In the app in the cities are football matches, exciting tournaments and leagues competition held. From Soccer beginners, Advanced or professional - everyone is welcome here. Do you want to play regularly and you continually improve, the CeleBreak community is also well suited. There are a variety of leagues and exciting tournaments, that will align according to your needs. Who occasionally kicks here, here is also in good hands.
In Munich, the community currently focuses purely on Friendlies. In Barcelona there are already correct tournaments and leagues. Since it is also not ruled out, that the community still clearly growing in the football-mad country like Germany.
use the app CeleBreak now
The app is here in the iTunes Store for iOS such as hier im Google Play Store available. After you have selected your town in the app, where want to be their active you gain an overview of all upcoming games, can sign up spontaneously for the matches. Also has its own league and exciting tournaments are guaranteed in the app.
enthusiasm aroused? Then the app invites downloads and displays on the square, what do you have it.