the rocket. Store in the heart of Reichenbachstraßeim Glockenbach district has been 2008 a popular destination for Scandinavian fashion, Footwear and accessories. Recently, you can find here a new, innovative concept. This is an ever-changing composition of selected labels, each of which is presented only for a limited period of time. Premium brands, Street and sportswear can be found next jewelry, Shoes and high-quality accessories. In addition, selected interior pieces such as enamel tableware, offered rugs and home accessories.
Maximal 10-12 Brands are for 1 Weeks to months 3ta shown and shared präsentiert.Kein shop-in-shop: Here the product and quality are at the forefront. Therefore, well-known German manufacturers like Schiesser Revival found, for example next Skandi labels like Klitmøller, the ever-popular brand American Vintage and sustainable interior fire Tavolinas.
Interesting concept with lots of variety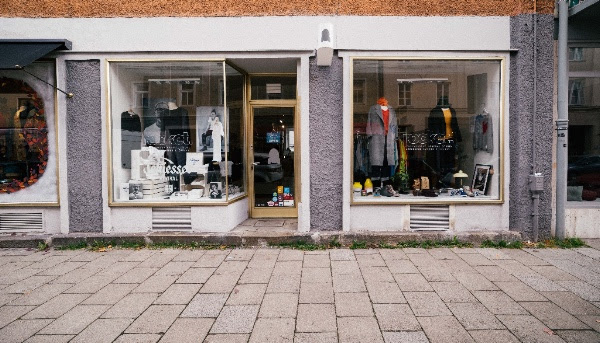 The vintage furniture in rocket. Store bring the clean looks not only the best possible light, but customers can buy it. And if a little hungry comes over? No problem: the "Weekender Coffee Shop" in the back of the store holds Scandinavian savory and sweet baked goods, the best cinnamon rolls and coffee from the city changing local coffee roasters ready. A real concept store bolt, of so much variety offers, that you want constantly, daily.
The focus is primarily on brands with a Scandinavian influence, to rocket. and cool, fit minimalist style. Here it becomes clear: each piece is lovingly selected and matched to the remaining brands in the store. And the accessories for Grown up Boys and Girls are the high rocket. demands: simple, stylish and high quality, it must be.
also recommended: Weekender Coffee Shop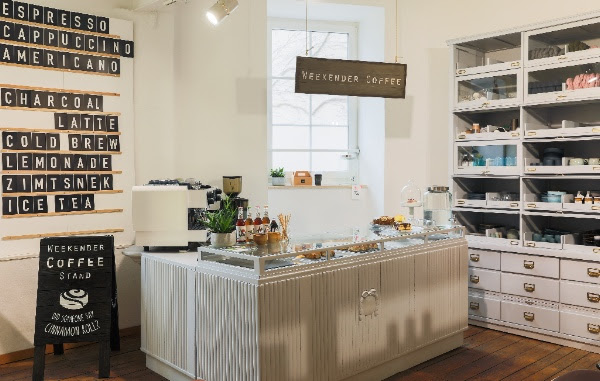 It also lovingly goes to the cozy "Weekender Coffee Shop": from Thursday to Saturday are here Scandinavian cinnamon rolls an American confectioner, moist cakes from Munich and fresh coffee from changing, Bavarian roasters offered. There is also healthy Bowls and homemade sodas. The special: according to the season and the cinnamon rolls in a new guise come along. Autumnal plum and spicy baked apple snails rolls in winter. Pretty tasty and pretty hyggelig!